Surely by now you've heard on more than one occasion Linux. It is a system of free distribution that allows you to use free software programs instead of payment.
There are numerous Linux operating system distributions, also known as distress, with which you can work: Ubuntu, Debian, Fedora and Linux Mint are some of them.
Some companies have decided it is more convenient for them to work with any Linux distribution instead of a Windows operating system, or buy a Mac and use OS X. In this post we will see some advantages and disadvantages in case you decide to start working with Linux.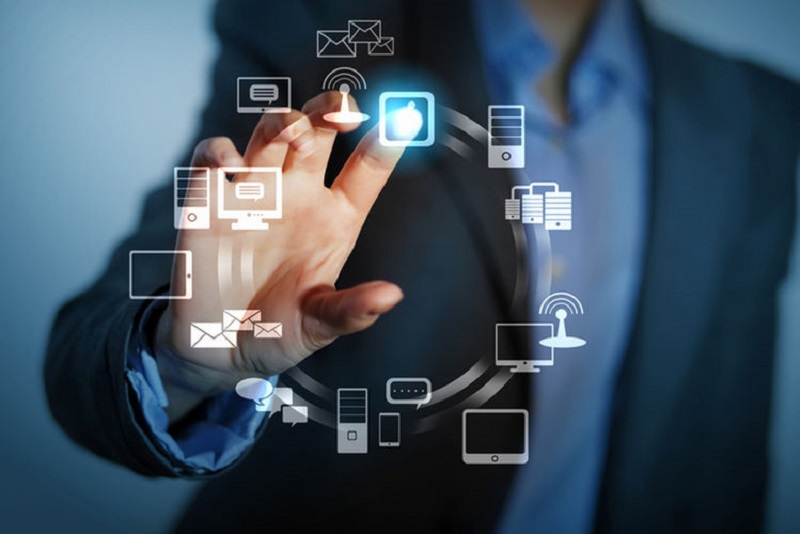 What advantages will provide Linux distributions?
Each distribution of Linux has its advantages and disadvantages and is not always a good decision to switch to any operating system Linux. However, there are some positive points that should be considered.
Reduced costs: No need to purchase a pay program. Your operating system is free and so are the updates. The other commonly used programs such as OpenOffice package, are also free. We are talking about a functional and free to package Microsoft Office alternative.
Best set-up: Ubuntu comes fully prepared with the programs most important base. Firefox, LibreOffice, Thunderbird are some of them. Besides, you will not find any unnecessary programs, annoying little signs of antivirus and messenger that come with some operating systems Windows.
Increased efficiency: The Linux operating systems are lighter, efficient and functional than Windows systems. We can say that the different versions of Windows are much heavier and some have a much more sophisticated interface. When running processes, Ubuntu consumes much less RAM, takes less unnecessary windows, works faster and more agile.
Increased security: Linux distributions are generally much safer than Windows and updates are made constantly, but we must not forget one thing. Our level of security will also depend on our ability to manage and configure the system well.
Highly customizable: through Ubuntu Tweak, for example, we can customize many aspects of our Ubuntu operating system. The theme, icons, cursor, or the window is some of them.
Despite these advantages, it is true that some companies are reluctant to stop using Windows to switch to Linux. Let us see the disadvantages, which also must be taken into account.
What disadvantages may have to use Ubuntu?
The main disadvantage is that Ubuntu is a system designed for programmers, although there are other elements that must also be taken into account.
It may be more complicated: While it is true that you can easily handle with a medium level of user and quickly get used to the interface, the fact is that when you want to perform a more complex task, you must use the terminal and learn some Linux language. In its favor, it must be said that there are many tutorials on the Internet that will help you do anything.
Programs: It is also true that some applications today are available only for Windows and not Linux. In that sense, many Linux programs may be of less quality for Windows or Mac user. However, for the main functions (OpenOffice package, Internet browsing, images …) you have everything that you need.
The configuration is simple: Install Ubuntu for the first time can be somewhat complicated for the average user, considering that we do looking for the best security settings. However, once we installed our OS, its operation is very effective. Not make us lose much time with Windows updates.
Which option to choose?
Linux operating systems can be somewhat more complicated. At least until you get used and you start to feel comfortable in the Linux world. However, once you start to overcome that barrier, we believe it is much more effective. In the long run, also it means less costs for the company.
Linux is not, however, the best option for everyone. There are businesses that require a hardware and a type of program that is only going to be able to provide Mac. For example, if you work in professional video editing and photography.
Not that you cannot do with Windows or Linux; It is that the difference in the quality of work can be abysmal. And every business must work with what works best for you, thinking in customer satisfaction.